danze popolari
Folk Dances.
During the "Bolzano Dance Festival 2015", the shop windows of the Atelier Kompatscher in Bolzano will host the latest collection designed by Valentina Romen: Folk Dances. Small wearable sculptures in bronze, gold and silver.  Unique pieces created by hand. Curvy bodies capturing the act of movement evoked by music.
The jewels of the collection have a stylized design, in line with the most contemporary forms of artistic expression. Characters dancing as a couple represent the traditional Breton folk dance and can be worn both embraced to one another or alone.  Valentina's jewellery should be worn freely to discover how its movement naturally flows in harmony with one's body.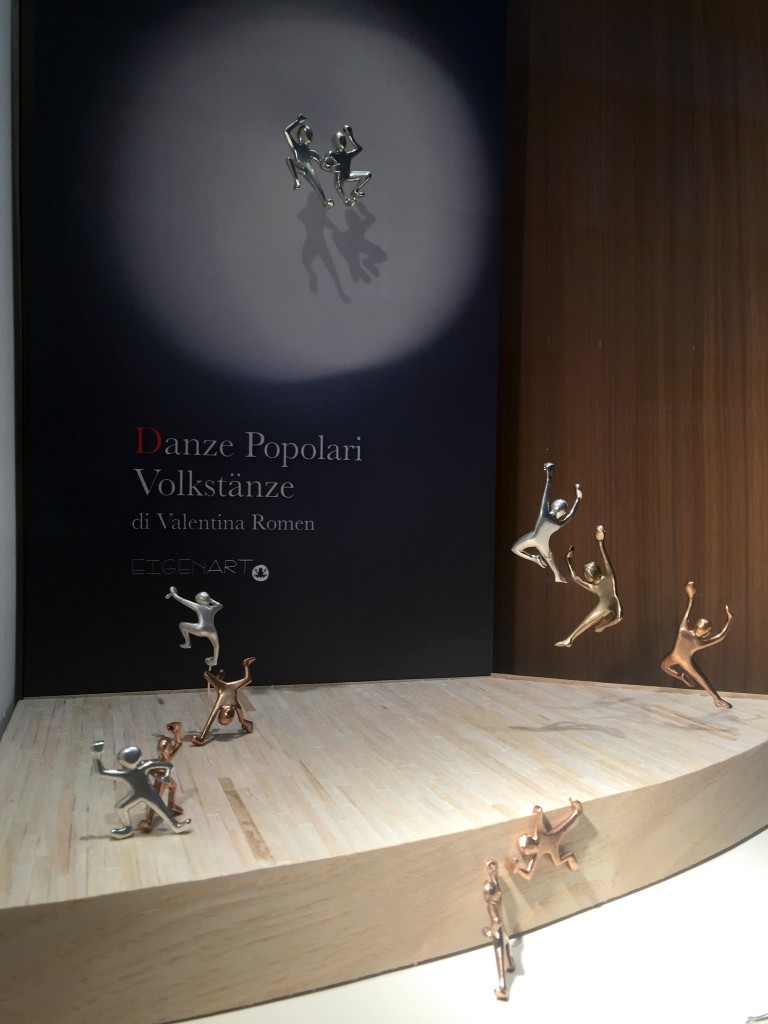 Atelier Kompatscher via Dr. Josef Streiter 2, Bolzano, Italy, from July 9 to 18.